The Friends of Wallkill River Nature Shop has an assortment of nature-themed items for sale. During the Spring, Summer, and Fall, the Nature Shop is open at Owens Station Crossing.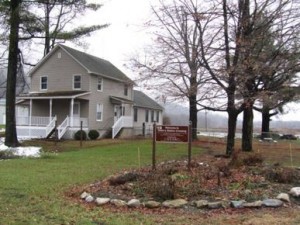 Email the store manager to find out days and time the store is open.
During the winter months, items from the store can be purchased at refuge headquarters.
Friends members receive a 10% discount on store stock.
It is stocked with items useful for a nature walk or a trip along the river. Laminated field guides, waterproof pouches to protect small electronic items, magnifying bug boxes, Wallkill River NWR hats, Junior Refuge Manager Booklets, and more. There are also unique wildlife decorated jewelry, kits for kids to build, and gift items for the home.
Friends volunteers operate the store. Profits from store sales are used to support programs for the public at the refuge.